It's a new day at Quarterdeck Resort
"It's a new day at Quarterdeck Resort" – Mark Ronnei.
The Quarterdeck Resort's local owners are developing the future of resort vacations and vacation home ownership by combining the best of the old and the new. Together, the ownership team brings over 100 years of resort development and leadership experience at Minnesota's top resorts. That, coupled with the Brainerd Lakes Area being their backyard, they know how to create the best of the best Minnesota rental property and waterfront playground experience on Gull Lake.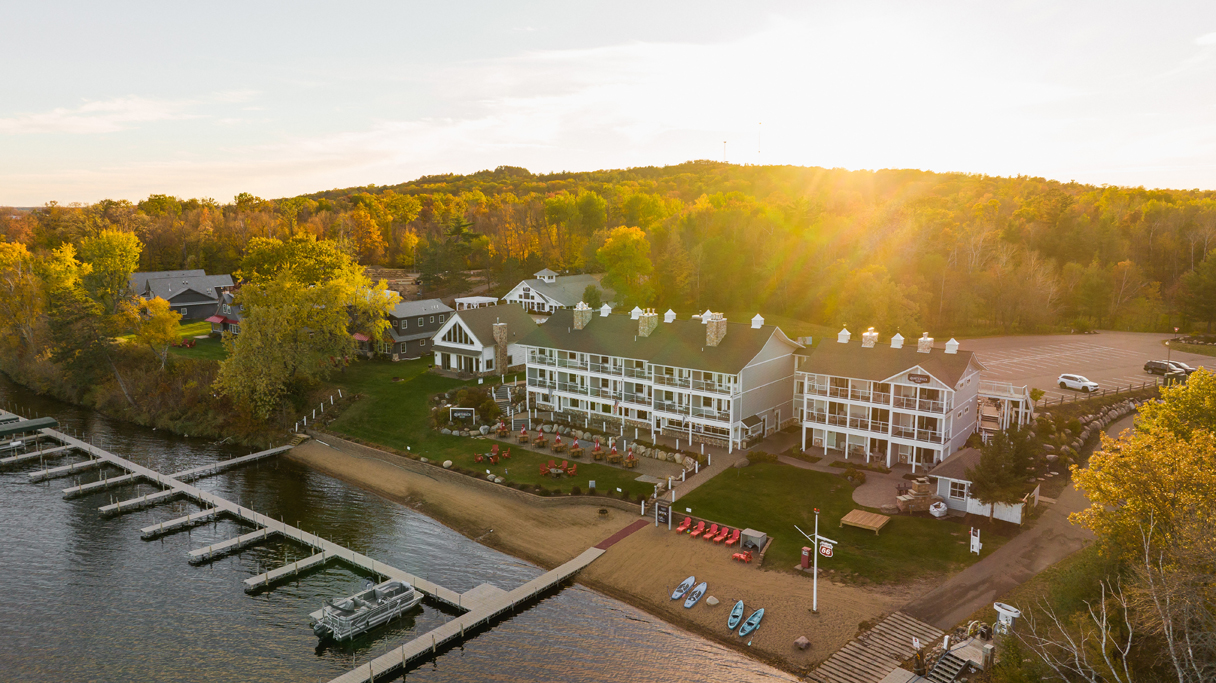 Located on the exclusive west shore of Gull Lake, Quarterdeck Resort rests on 38 rolling acres and features almost 1000 feet of sandy beachfront. Not to mention the additional undisturbed 250 acres with 3000 feet of lakeshore to explore. The resort is a special place in a special location where anyone that has stayed has a story to tell. The new owners' vision is to pour back into their community and develop a one-of-a-kind place where families create memories, relax, adventure, and have fun. Fun is the name of the game.